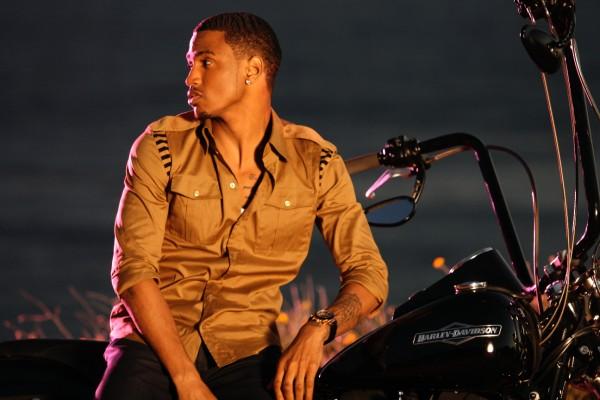 Trey Songz has remixed everything from Kanye West tracks (Say Yes You Will), and Lloyd Banks (Til' The End), and now he has taken a crack at Jay-Z's new track,
'Death Of Autotune'
; which had everyone in NYC tuned in to Hot 97 on their radios at 9pm this past Friday night. He starts off the song expressing his disdain for being compared to Rob Kelly, saying,
"Who wanna hear Kels with autotune though? You? That's some Bull sh*t. They keep comparing me, I'm A new breed"
. On his rendition of the song he continues to diss the Pied Piper, calling him inadequate, irrelevant, and a "T Pain Copy Cat".
I guess Trey Songz decided that he should take it upon himself to tell R. Kelly to "Wake Up" and stop with his madness while disrespecting him at the same time. It almost sounds like little brother is trying to come at big brother, until he says
"Now let the track breath, cut ya braids off, who you trying to be me?"
. Then continues on to say that He's better than Kels. Thats where (in my own honest opinion) I believe that Trey Songz gets a bit TOO cocky.
Maybe R. Kelly on Autotune wasn't his best move, but lets not forget that he has Legendary tracks, or should I say ALBUMS under his belt. Lets also remember that Trey Songz once
paid Homage to, and looked up to R. Kelly.
I Must admit the part where he says "Kelly You The King, But You Tryna Be The Dream ehh ehh eh, ehh eh ehh" tickled me.
You Can Listen To Trey Songz'
D.O.A (R. Kelly Diss)
by
clicking HERE.
Posted by Shenda