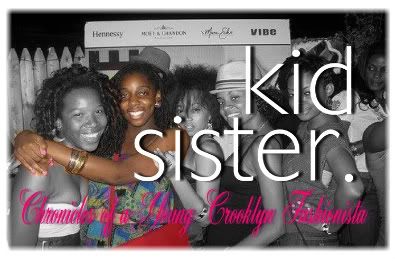 As I step into the frustrating world of dating I'm starting to see a lot of shadiness when it comes to double standards. Whether right or wrong, is it possible that dudes can get away with things that females can't without being
labeled
? (YES!) I've been noticing that some dudes can be money hungry opportunists who revel in the idea of getting their courtesy hook-up from their
"whenever it's necessary"
honey. Hmmm, let's evaluate!
Now it's natural for both sexes to like nice things, it's subconsciously in us. Who doesn't like to make big splurges knowing damn well we're in a recession and might not have a way to get to work or school after we cleaned out our wallet for that purchase. We're all guilty when it comes to label loving. It doesn't matter if that YSL scarf has a itty bitty logo, some of us will buy it for $500 just because, but as much as we spend blissfully (sometimes recklessly) I'm noticing there's a large amount of you dudes plagued with the
M.O.B.
complex and will do anything to get it. And so it hit me, as much as we love labels, you dudes do too.
Let's set-up a scenario, say you're taking a stroll after doing some shopping and you spot her from a distance. That label-loving eye spots her toting that new
Louis
, skinny jeans on the hip, and a
sick pair of heels
that got the side eye from envious chicks around her. Seeing that fed your addiction right? To top it off may 'be she wasn't the baddest chick but those labels drew you in didn't it...smh? Look, it's natural to be attracted to nice things but when you combine dating/intimacy with money…EXPECT disappointment whether you front like you don't care or not.
So let's say your in a relationship or situation, like some of you like to call it...after the dates, sweet kisses, hugs and toe-curling experiences (hehehehehe) it usually starts like this, "Yo babe let me hold like two hundred for this bill right quick, promise I pay you back. You know us girls, "Okay it's nothing, don't worry about it," knowing that the two hundred really had to go towards our past due phone bill (HA!). I mean don't get us wrong guys when we feel like we're commited we don't mind helping out because sometimes money can be tight on both ends. Plus, we adoreeee those times when you get the whole bill at dinner, surprise us with stew chicken meals(insider..hehehehehe), pay for our taxi rides home or buy our "must have" item of the season after our countless hints, but we don't enjoy being pushed to the limit. We don't want to get the call that your at the club looking soooo fresh after we come to find out you bought some new kicks from the money we helped to allegedly pay your bill!


Now on the flipside, I'm well aware of those unappreciative, trifling chicks that's walking around with the Iphone, Marc Jacobs bag and Hunter boots (Trey that's for you…smh) that you bought while she boasts to her friends on how whipped you are for breaking the bank. But that's not all of us!!!!!!! I swear good girls and you good guys just don't cross paths for some reason. Ughhh, Anyway…

I feel this vibe in the air, there is definitely a flue going around where dudes are getting their bills paid and expensive clothes handed to them like charity. It's shocking to me that girls my age are paying for their unofficial boyfriends $400 car repairs while still living at home and working $9 an hour part-time jobs. Are you serious? Some girl's feel like dishing out the dough makes some of you stick around even longer.


Don't take advantage of a female's wallet because when she figures out your game plan she can either become more fragile to the world of dealing with men or real shady by telling everyone she basically "built your swag" by supporting you and lacing you with new threads. It's just a constant struggle already to bridge the gap between both sexes when it comes to understanding each other, adding money makes things worst!



So how can we solve this issue?
Let's progress on our daily grind, get this money individually and come to a conclusion on what's going to be given and taken loyally on both ends!!!