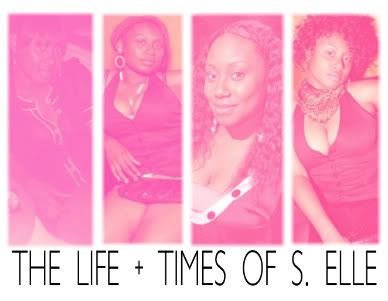 Do I really like him or do I like the idea of being with someone more? I feel like I ask myself this everyday I wake up, with every new guy I meet, with every old guy that happens to cross my mind. By no way, means, shape or form am I a "serial relationship-er" I've been single for entirely too long. But I question my sincerity in my latest venture.
I peeped him months ago..damn he's cute is all I told myself when I saw him waiting on the platform. So cute in fact I switched up the way I was going home just to stare at him a little longer. But that was months ago...a couple of weeks ago Cee and I decided to host a little card game and he comes to MY house with a mutual friend! All I could tell Cee was "that was the boy I saw on the platform." I didnt even try to holla, thats the funny part. Seems like it all happened so effortlessly, he asked me my name, he made sure I knew his name was Pretty, and we havent stopped talking since. I wanna say that I like him, everytime he looks at me, even if to quickly glance at my face, he smiles at me, almost as if everytime he's happy to see me. He makes me feel warm and fuzzy...WARM and FUZZY! I cant even believe Im talking like this.
I dont wanna let my guard down yet! But he's not making it easy...we havent had sex yet, let me rephrase that, he hasnt pressed me for sex yet, which is almost unheard of nowadays. Why am I so apprehensive! Im so scared of letting my past predict my future.
I need to take a deep breath!